Flour Mill Machine
So as to accomplish high level of customer trust, we are keenly involved in offering Commercial Flour Mill.
No Erection: Flour Mill has been fixed along with motor on a strong compact steel frame with trolley wheels, so there is no need for ground foundation.
Movable: Flour Mill is fixed on Frame with trolley wheels gives the facility of moving it as per the requirement. The flour Mill is Compact and thus requires less space for installation.
Ready to use: Flour Mill has been fully assembled with fixed motor and technically balanced long lasting emery stones. No need for special setting of stones and thus is ready to use immediately after purchase. It gives high efficiency with Low heat generation because, slotting of Emery stones has been done by technically approved formula.
Highly Efficient: Flour mill gives maximum average compared to other commercial flour mill. It is designed in such a way that it consumes 25% less power consumption then any other commercial flour mill. It is a combination of less power consumption and high output.
---
CAMEL Brand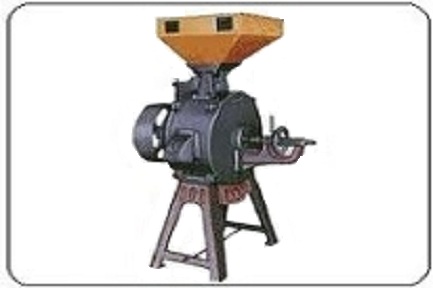 We are one of the leading manufacturer and exporter of Flour Mill & Spares.
These are made up of premium quality material. These are preferred by our clients as we meet the basic requirements of our clients. Besides, our product eases the workload is efficient in operation, long lasting and durable in finish standards. Moreover, our client can avail these in market leading prices. Always insist - on CAMEL FLOUR MILL a. It is a trouble free Heavy -Duty Machine b. Foreign make bearing is fitted with Axel Shaft c. Axel Shaft is carefully checked with centre & spandle rod, pulley and bearing so it moves freely d. Out -put is greater than any other Flour Mill e. It produces cool and fine atta.
EMERY STONE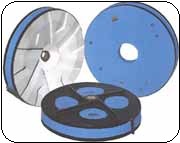 Manufactured by high quality Abrasive grains of synthetic emery and natural emery with white bonding. (generally popular in Indian Sub-Continent)
SPECIFICATION :
Size : 12 inch, 16 inch, 20 inch
Size of Pully: 8x4, 10x5, 12x5
HP Required: 5 HP, 5 HP, 15 HP
Output per hr.: 120Kg, 240Kg, 340Kg
RPM : 600, 575, 550